Blendsday
1DAFUL WORLD X | This One's All 1DAFUL Baby, for a FULL HOUR!
1DAFUL WORLD X! Even though it's 2 months short, it feels like it's an anniversary for us. Since the last 1DAFUL WORLD, we played our first festival, we released a new original single (which premiered with EDM.com), and we totally rebranded and revamped our look. If you haven't seen our new logo yet, check it out on the artwork of Funkin Wild, and the brand new 1DAFUL WORLD! We really wanted to incorporate a smiley/wink face. We really love emojis and we wanted our logo to be a happy emjoji. If you flip the "D" from "1DAFUL" onto its side, its a wink face. We hope you like it, because we like it. It's simple, and embraces what we stand for as 1DAFUL, happiness and fun! Lots of fun stuff in this new show, so enjoy, and of course, the tracklist is below

Tracklist:
Dillon Francis & DJ Snake – Get Low (Shameless Bootleg)
Shelco Garcia & Teenwolf – Thats My Jam
Hardwell & Joey Dale feat. Luciana – Arcadia (RIVERO Remix)
Borgore – Ratchet (1DAFUL Remix)
The Chainsmokers ft. Siren – Kanye (Ookay Remix)
Lil Wayne – A Milli (Haterade & Kill System Rework)
Firebeatz & KSHMR ft. Luciana – No Heroes (Instant Party! vs. Party Thieves Remix)
B.o.B. vs. Enzo Picardi – High as Rock (1DAFUL Edit)
Jack U ft. Kiesza – Take U There
Diplo, Faustix, Imanos and Kai – Revolution (Choppa Dunks Remix)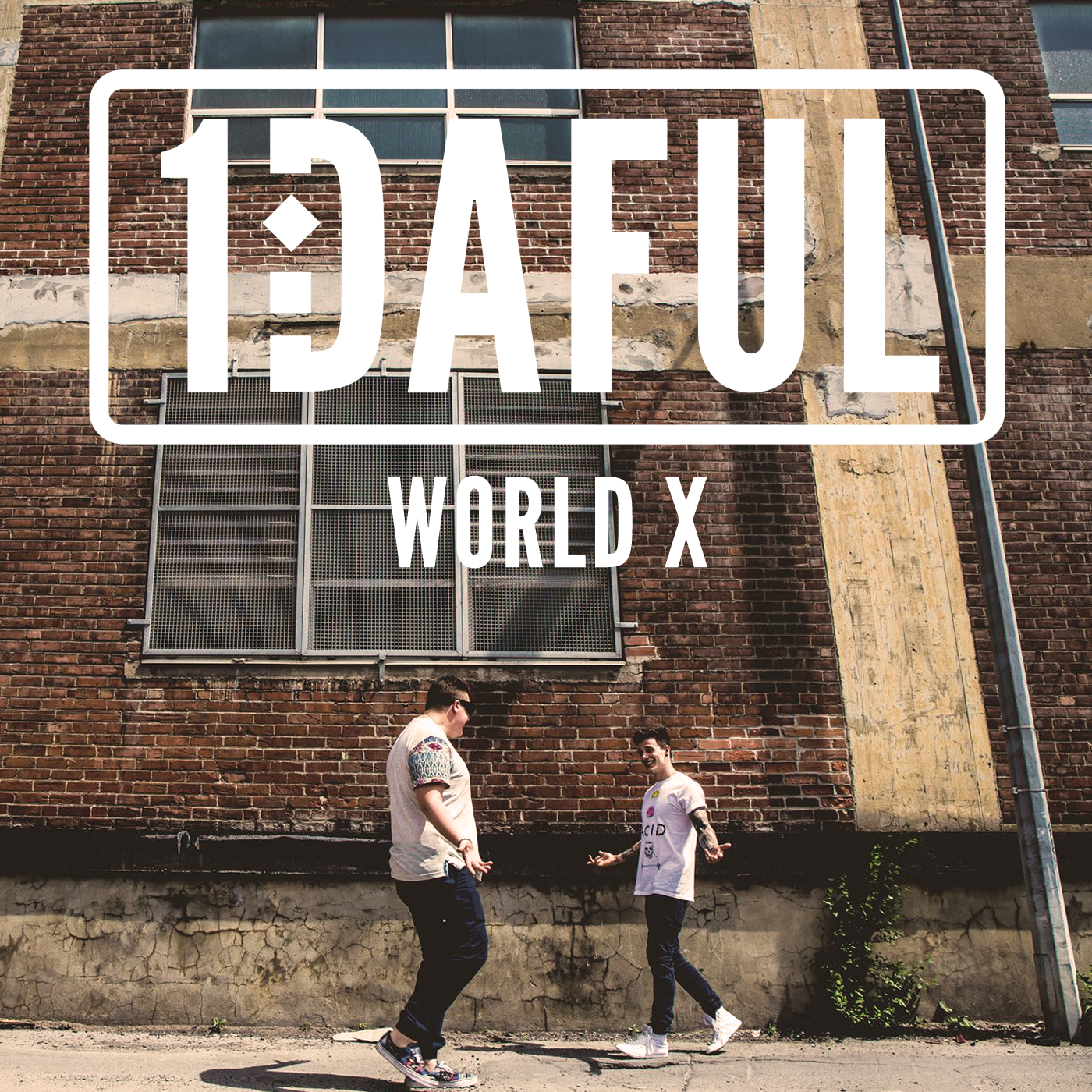 1DAFUL WORLD X | This One's All 1DAFUL Baby, for a FULL HOUR!
1DAFUL
September 30th, 2014